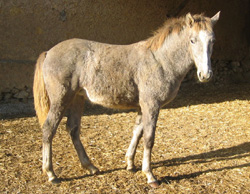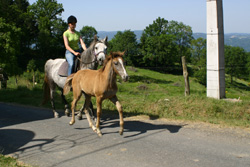 Seven
renamed
Ruby Tuesday
registred KMH filly
born the30th of march 2006
in our barn
roan chocolate or strawberry
She is our seventh foal.
At 3 days old (see in the gallery), she already wants hugs and loves people...in the paddock, she follows people along the fences to be close to them !
The first picture is just before her departure to the Pyreneans...
She has her father's gait...