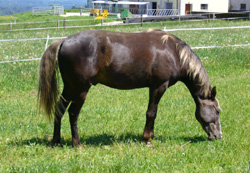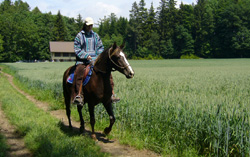 CACAO





certified KMH, RMH gelded


born the 2nd of may 2004 at our farm

sire: Star Dust Mountain
dam: Honey

chocolate, flaxen mane & tail




He has a natural gait, and we have him certified with only 15 days (about 10 hours...).
Very calm and friendly, he accepts all manipulations.
He has the color, with a soft mane.
We is a nice little horse, as Mountain horses should be.